With our modular stand-alone subsystems, we show you how you can grow with us. From small, standardized to large and complex, tailored systems, we can meet the increasing demands of companies in all industries. At LogiMAT 2020 we will show how to pick a mix of large and small articles and how to move and store non-standard load carriers. The solution will be visualized with VR technologies and online retailers serving as an example.
We're looking forward to your visit at our stand H51 in hall 1.
Click here and find out more about our industry solutions for the tire and furniture industries.
Learn from our Experts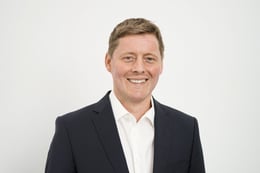 Tuesday, March 10, 2020 – 4.15 p.m. in forum A, hall 1
Moving and storing a wide range of loading units
Dirk Haarscheidt, Head of Sales Products, Kardex Mlog
Thursday, March 12, 2020 – 1.15 p.m. in forum A, hall 1
Accelerate order processing - Optimize intralogistics processes - Save resources
Gérard Lacher, Regional Director - Central Europe, Kardex Remstar
Celebrate with us
Join us at our legendary Kardex stand party on Wednesday March 11th, and celebrate with us, top catering and live-band are given!