A Buyers Guide to Vertical Carousel Modules & Vertical Lift Modules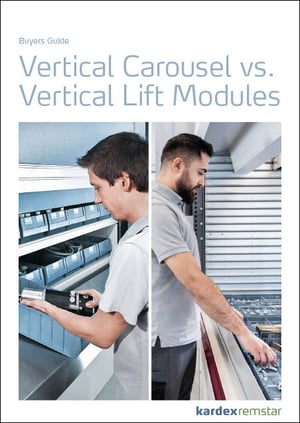 Two widely used automated storage and retrieval solutions - Vertical Lift Modules and Vertical Carousel Modules. While similar in that they manage inventory, they each have unique qualities.
We'll compare:
Technology
Footprints
Load Capacity
Product Mix
Throughput
Learn more about these technologies and how they compare in this side-by-side comparison.